t V&S, we take a private equity approach to public equities.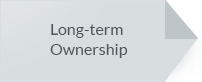 We engage in long-term investments with an owner's mindset. Our target investment horizon averages at 3 ~ 5 years from the point of investment.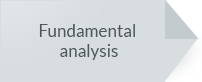 Our investment decisions are based on business-specific analysis rather than the overall stock market outlook.
Such fundamental analysis include looking into the aspects of a company's business model, franchise value, entry barrier, market positioning, and economies of scale among numerous others.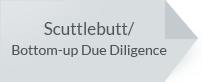 A hybrid of qualitative analytics & quant models allows in-depth forecasting for the industries and companies we look at.
We conduct extensive interviews with all major related parties of a candidate company including its customers, employees, and other various industry counterparts.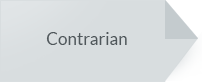 Herd mentality can lead to exploitable mispricing in the stock market
Widespread pessimism about the market or a particular stock can drive prices below their intrinsic value while over-emphasizing the risks. Buying into such out-of-favor/oversold stocks can lead to above average gains.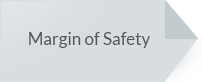 Stocks must be trading at a discount of minimum 30% to their intrinsic value to be included in our portfolio.
A strictly kept margin of safety at entry minimizes the risk of loss in investment capital.
Stock prices may fall in the near term due to inefficiencies in the market. However, prices tend to converge with their intrinsic value in the longer term.